Gear and urgent quests
As we all know, having the best gear is good, having good gear is good too. It keeps you alive longer, and certain gear will buff your attack power in range, tech, or melee. And it is important to know what class that you want to play so you can gear it up to be ready to use well. Pick a class and sub-class, and mess around with it till you find a main class and sub-class you like.
Having units and weapons below max level is a big no-no. Hey, you! Yeah, you. Buying fashion? Focus on getting gear. If you can't carry your weight, and that means your gear is not +40 and the weapon is not potential 4. You may /or will be doing next to nothing, and that right there is deadweight, and you don't want to be a deadweight.
If you are wondering what a deadweight is, I will give you the meaning in my terms. A deadweight is a person who is there but can't offer any use or support to the team. They can't pull their weight.
We doing something different here. I will make this a long post. And take this with a grain of salt. This post is by no means a perfect guide. It's more of a rant that has a few tips peppered into this post.
Editor's Note: This guide is for Phantasy Star Online 2: New Genesis before the winter update. This guide may or may not become outdated after the winter update. And big thanks to Aluria proof checking it, and helping me with this guide.
Disclaimer: This is a guide/rant about some Phantasy Star Online 2: New Genesis junk. Maybe you will find it helpful? And to be clear, this is just a bare baseline on what you should do. I have just been playing the game and been getting help from my friend, Aluria. And that I have a "basic" idea, and I'm tired of guild members wiping out like flies, lol.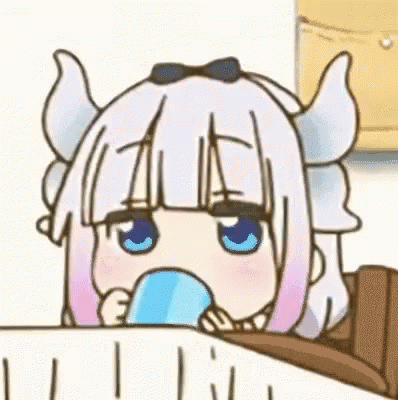 Augments on your gear or lack thereof
So, this part is going to anger some members, but I think I don't care. So I have not only noticed users not having any augments on their gear but have had the unfortunate experience of being in a party with them.
It's not fun playing with them and before I go on a rant. First off. Have augments on your gear. That means your weapon and units. It's shocking to see players running around with 0 to 4 augments on their gear.
If you can't get the best augments, you can get the second-best or at the very least, get some augments that give damage. The point is, have augments on your gear, it really does help out, and on the plus side having augments will help you and your team out.
Plus, you won't look like a deadweight if someone checks your gear and see you have little to no augments. But of course, having augments is not all you need to contribute to your team and be of use. There is more to it.
You might say "But Ony, I don't play pso2 new genesis TM for that long. I buy fashion then gear later." Ok, in that case, I got some options for you. And these are free options.
You can ask for help. Closed mouths don't get fed. If you choose to stay quiet, then how can you get advice? More later on.
Look up the augments online, and find what works for you in terms of augments. Again, ask for help, if you are unsure. And check the player market, if you can't get the best augments, you can at the very least, get something worth the money, and no, not fashion.
Augments you want to get
So, this is just my idea and what I learned from Aluria. Here are some setups you can get to be ready. If you want to find the best augments, please refer to this link: https://pso2na.arks-visiphone.com/wiki/Portal:New_Genesis/List_of_Augments
For Melee build (Units + weapon)
The melee builds, oh boy. This is just working of assumption here but here are some augments you should use or try out.
Melra Dualble > Might 3 > Daityl Soul 2 > Gigas Might 2
---
if you want something in budget or around there.
Melra Dualble 2 > Might 2 or 3 > Daityl Soul 1 > Gigas Might 1
---
If you want the bare minimum
Magnus Note > Might 2 > Daityl Soul 1 > Gigas Might 1
For Range build (Units + weapon)
As someone who never used a range build. I could lay down a base guideline to get you started on the right path
Same as before, if you are rich, you can go for this build here. You don't even have to be rich. Just save up money instead of burning it on fashion, BAKA!
Pettas Soul 2 > Ratech Dualble 3> Precision 3 > Gigas Precision 2
---
If you are looking for something to get by, this build may help you out. Just an idea. Feel free to mix and match here.
Pettas Soul 2 > Ratech Dualble 2 > Precision 2 > Lab Note
---
As mentioned in the tech section, if you don't have money or you blow your money on fashion, here is the bare minimum that even you can "get."
Ael Note D > Ratech Dualble > Precision 1 > Gigas Precision 1
For Tech Build (Units + weapon)
Here are some augments that you will want to have if you are using a tech-based class. And what I understand. If you have the mesta, you can go for this build
Technique 3 > Meltech Dualble 3 > Nex Soul 2 > Gigas Technique 2
---
If you are not rich and the market is pricey, you can try this build. It is a cheaper build if you are saving money but want something good enough.
Technique 2 > Meltech Dualble 2 > Nex Soul 2 > Resola Note
---
If you want the bare minimum and super cheap because you spend money on fashion to look good but be completely useless in action. Here is the BARE MINIMUM
Technique 1 > Meltech Dualble 1 > Nex Soul 1 > resola note /or tech III, > giga tech I > resola note > and nex soul I
You can ask around and look or do research on augments, as this is something I learned from my friend, Aluria. Just an idea of what you should get. Research, take notes, ask around. Something to think about lol. And keep in mind the market will spike in a while, so be on the lookout.
---
And units matter here since the better units are harder to get: https://pso2na.arks-visiphone.com/wiki/Portal:New_Genesis/Units
What each unit does for you, and depends on your playstyle.
Make sure your gear has augments. Please, please make sure you have augments on your gear. I said this before but please. I say this cause I have seen users' units and weapons look like this. Don't do this, and by this, I mean have little to no augments. see the following images below. please try to fill out all 3 slots or 4, if able.
I showed you the bad of having gear that has bad stats, let me should you what it should look like that has good stats.
The bare minimum you should have is as follows, if you don't have a lot of mesta.
Pictures provided by Aluria
this can take around 30k mesta and depends on market or the fact you already have some of the augments laying around.
What your augments should be like. And yes, Using augments that increase the range of damage is better then using augments that boost defense as they do not matter much in early game, and you are better off having good augments that give damage.
Above the bare minimum. If you can afford it, try this out. This is affordable, but check market, if you saved up mesta and not blowing it on fashion. You can get this.
The idea here is to focus on getting the most out of your gear with augments.
And if you got the mesta and more than 1m you can try this. This is my force units below. Now, this is not the best but for what it does, I can clear most of the content in New Genesis with friends or whatnot.
Again, my gear is good enough to do content in the game.
Weapon level +40 – Affixes 4/4 – (fixa is optional but not needed) – potential level 4
unit level +40 – affixes 4/4 – (fixa is optional but not needed)
unit level +40 – affixes 4/4 – (fixa is optional but not needed)
unit level +40 – affixes 4/4 – (fixa is optional but not needed)
What have we learned? Always have augments on your gear, there is no reason not to at this point. You can even buy cheap augments that give a good boost to damage.
And they are on the player shop, you don't even need to buy the high-end augments. If you can't buy them now. You can buy something cheaper as I said before.
You can go after fashion when you have gear ready for content and such. The whole thing "my gear is not strong but I want to run content or urgent quests" is fine but to a certain point. Once we get better augments and better gear and harder quests or urgent quests like Sodam where you can fail, that's when it will no longer it will become fine.
Your Gear level
Another important thing to worry about besides augments, and is the level of your gear but the higher your level on gear will unlock more augment slots
Level 0 to 19 = default 2 augment slots. 0/2
Level 20 to 39 = unlocks third augment slot. 0/3
Level 40 = all 4 augment slots unlocked 0/4
This is why it is best to upgrade your gear asap, as you can reap the rewards
You want to aim for +40 which at the moment is the max level for gear. If you can not hit max level, you can try +30 to +35 which is in that level range. You want to get the max level so your flat attack and flat defense is high as they can be, which can also be boosted by augments
+0 is bad, +10 not as bad as 0 but still bad.
+20 "bare minimum", +25 slightly better than +20 but you want to go higher.
+30 to +35 is better than the +25 but you want to get to max level to make full use of units/weapons but it's good enough till you can reach +40.
+40 is what you aim for to get the most out of your gear, I made that clear. And it will boost your battle power? If you can't hit +40 then +30 or +35 is fine. Every little bit counts and it adds up fast.
If you can't play for longer than an hour, go farm materials and grinders, as you will need a lot of them. It should go without saying but get fodder items. Exp weapons, weapons with no value or units with no value to enhance your weapon.
+0 to +20 may as well be 0 as levels go, imo. If you can, go for +40. if you can not, +30 and even +35 as a temporary spot is good enough until you can get to +40 before we get probably 20 more levels for gear.
Leveling up is good
This will be a short bit. This is just something I want to touch on. Levels are important. It should go without saying but getting to level 20 before the winter update will give you a good headstart.
Being max level may not seem like a big deal, but it adds up over time, and what seems small and unimportant will matter later on, and will be the difference between you staying alive or dying in an urgent quest / giga battle.
Level 1
Level 5
Level 10
Level 15
Level 18 – aim for this.
Level 20 – good
Level 21 – 25 winter update
Level 30 winter update
Level 35 winter update
Aim for level 18, at the very least. If you don't like leveling, stop at level 18 or if you get to level 20. Just try to be a higher level than 15.
Please farm exp (fodder units and weapons) and get your units and weapon to +40 and get to the main class to level 20 and get a subclass to level 15 or 20.
There are people in the witching hour guild that can give you advice on what you need to do to make the most out of your gear. I should stress that if you do ask for help rather it be Aluria, Arisu, Daestar, Zargon, Elpha. You do the following:
You listen to their advice. Yes, it hurts to hear that your gear sucks but better to hear now instead of later on when people are doing new content and you won't be able to. So please, if you want help with gear and tips, listen. Takedown notes.
Understand that you will need mesta, augments, and +40 gear (units) and weapon with potential lv 4 and affix attack lv 3 or higher. BUT ask whoever is helping you what is the best affix for you.
I say all of this because we got a new region coming soon with the Winter update which will raise the level cap, and by proxy, may raise the unit and weapon level caps as well as the augments cap, but I can't be sure.
This is why you need to make sure you are geared and ready. Because later on, we might have an Urgent Quest where you can fail if everyone wipes out (everyone dies)
Mining base is a good urgent quest to see how tanky you are and how much damage you can dish out. As much as I hate mining base, it can be good to see the following:
Your dodge/block skills
learn what your high damage low pp skills are
are you DPS / or support?
how well you can follow orders when asked to do something
are you useful in action?
How good your defense is, and can you take more than 4 hits?
Learn if you are a DPS/secondary DPS / Support or buffer
It's best to learn your class/subclass in a controlled area before going to test it in a non-controlled area.
Are you good / bad at luring mobs?
It is good to learn a class because like I said, there is no telling what kind of Urgent Quest may await us, it's good to find out what you are good at, and being able to use 1 to no revives is a plus since later UQ's will put you to the test in some way.
Let me say this. I am in no way a pro in Phantasy Star Online: New Genesis. I am a Force/techer who enjoys the game. And lover of cultured "wholesome" art, but let's keep it real here. It's lewd.
When you have got your gear fixed and ready for anything, you can spend mesta on fashion and other junk.
Also, if you wish to learn how to party up with friends or other guild members without misfires, please refer to my interactive guide on how to do MPA's or private queues with friends, which is here: https://onychaos.itch.io/how-to-mpa-queue-lazy-guide.