So, Eroico is a game I wanted to talk about since I have a history with this game. I found this game four years ago on a site I can't remember. But it was a blog site that reviewed the full game and had a link to the demo of the game.
With me being interested in an H-Game (Hentai game) back then. I gave this demo a shot, and the demo gave you a good idea of what the game will be like. You get to play the first stage and it's a forest stage with catgirls, slime girls, bird girls, and a boss who is a tree girl.
When you get to the boss and win, the demo ends there. You can view the gallery and play the first half of stage two before getting blocked by a wall. No, I mean a real wall that is there until you buy the full version. And this is the point where you pay money if you like what you have seen and played or not.
Disclaimer: Alright. I know that WordPress has been on an NSFW "ban" or hiding users from WordPress search with adult content or content not for some users. WordPress staff, this post is fine, don't shadow ban me or this post.
With that out the way. I can talk about this game. I have played and beaten the game Eroico because it was a game I wanted to play and review. I can start off with the story, and using the game's steam page.
Story
You are a hero on a quest to find the demon lord to stop them while escaping the grasp of monster girls as well, or not. It's a simple plot but not a bad one. There are the worst ones. Go save the day from the demon lord and make things right again.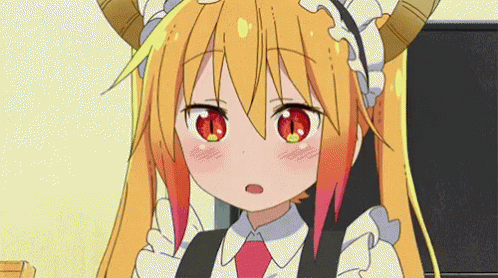 The best way to think of Eroico is an old-school sidescroller game like Castlevania or mega man. You get power-ups to boost your hp or give you a stronger attack. You go stage to stage while fighting off monsters' girl's advances towards you, dodging hazards, and finding power-ups. And monster-girls and sexual content.
I will talk about the game, as that is important. The game is short* but that depends on how you want to play, to be honest. Easiest, Easy, Normal gives you 8 hit points while hard gives you four hit points. But playing on different difficulties will change the layout of each level or may add platforms in some areas.
You get to play through three stages. There is the forest stage. It's all green and filled with catgirls, bird girls, fairy girls, slime girls, and a tree boss girl. They are detailed monster girls and sadly, I can't show you the sprites because it is an h-game, and showing anything remotely lewd might send this post to the void.
You got the desert, full of ghost girls, monster bull/cowgirls, and more it is a fun stage but a little tough if it is your first time playing, as it should be.
And the last stage is a castle, I assume the demon lord's castle.
Oh, right. The game and what you can do in it. You have a three-hit combo. You can back dash to give yourself space to dodge an attack, but you have no iframes when doing so. You can fire magic bullets from your sword. Eight shots, if you are wondering. You can block attacks from the front but can't block attacks from behind.
You can do a downward thrust with your sword and a downward sword attack. There is a lot in this game you can do. Heh.
If you play with adult content on the save file, you can get extra enemy animations (Lewd) and enemies have extra animations when you are dazed with adult content on as well as a bonus game over screen for that enemy. And bosses have an extra animation and bonus game over screen
And as a big thing, if you are not a fan of NSFW content or adult content. You can turn it off for that save file if that is not your fancy. And I just wanted to talk about this game.
A monster cat girl game over screen. I had to censor it for WordPress. You will get these screens in Eroico with adult content on when you "die."
I can say I enjoy Eroico for what it is. It is a fun 2D platformer sidescroller that is for adults only. It is worth $7.99 even though there are three levels, but there is a nice amount of content here for you to enjoy at least. If you are here for the game or adult-only scenes and content or both. This has a little of everything.
If you like H-games and good platforming. Give Eroico a try. It's pretty cheap, and if you are into this stuff. This may be a game for you. If you are not into those kinds of games, I would say don't get it.
Pros
Great artwork
Fun platformer
Great sprite work
A pretty good OST
Fun cast of monsters girls
Great animations
Nice game over screens
Cons
It only has 3 levels to play in.
It is / can be a short game (Can be beaten in under an hour or less, if you get the upgrades.)
No real post-game content.
I would say the pros outweigh the cons. Eroico is a fun game, you may find value in it. I would say eroico might be safe to stream on twitch to stream if you turn off the adult content. But even then, that may be pushing it.
And from what I have seen, Eroico was made by one person, if I am reading things right. But that's all I wanted to say. I am getting back into the flow of things.
If you want to get Eroico on steam, you can get it here. Again, Eroico is an H-game. 18+ only. https://store.steampowered.com/app/947600/Eroico/.
Thanks for reading.