Ok, so after being on this twitch team called Chaotic Space after a while. I know I can blog about it now or share my thoughts about it and things I liked or dislike about this team.
I joined Chaotic Space is a twitch team for twitch streamers that I joined because I wanted to find a new twitch tv team to join. A new community to be apart of and to meet new people when streaming on twitch tv.
How did I find Chaotic space?
They found me, to be honest. I saw Chaotic Space started following me when I posted about going live on Twitch tv on my Twitter. And then they refollowed. Off the bat, I was already suspicious of the Chaotic Space Twitter account. If someone follows me, then unfollow me. I'm more likely to block you. It's like follow me or don't.
First impression of chaotic space was weak.
So I went to join their Twitch tv team, and some of their rules did put me off. I was ready to not join this team because of their Team requirements. Something about them rubbed me the wrong way, and to me, they seemed forced.
I should point out that the things that bugged me about Chaotic Space or things I disliked about them to make some things clear since I been on the "team" Just my thoughts.
but before I get into that. With Chaotic space having 2,845 followers on Twitter, I only assumed that the twitch team had a big stream team on twitch, at least, but no. There are like 47 members. And silly of me to think such a thing.
But back on track now.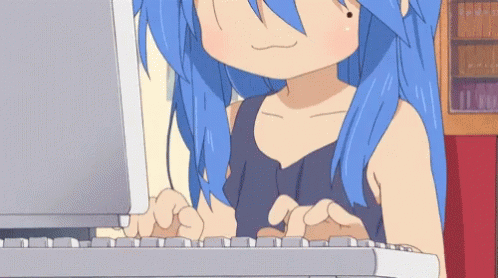 Things I disliked
* Have a positive attitude!
Having a good mood is nice but saying no one wants to see a rage mentality being toxic. Or this could be worded better "No one wants to see someone being toxic" Something about this rule does bug me. It seems likes if you are anything, but happy no one wants to see that. Like why is this a rule to be on the team? If anything, it makes me feel that being not positive or having a bad day will put you in hot water.
* Be interactive!
This thing bugs me the most. I know some people need to understand the person for them to be interactive! It's like asking someone to go out and be active or be interactive with others. It needs to be genuine. Forced interactivity feels empty and hollow. If anything, it keeps me away and not close.
* If you like their content, shoot them a follow on Social Media.
I'm sorry, but this rule screams "Follow for follow." And I am not all for that. If someone likes my content, and they follow me, great! But I am not going to follow back unless I know them or like their content.
While it is "nice." I want it to be genuine. And this is not nice as it does say follow each other, it is clear enough that you should follow each other. Even this makes it clear: "Give each other a follow. Not only does it help out, but it's just nice."
It's only pleasant if it is, again, genuine and not forced.
* Must have Chaotic Space as the current team on twitch, stats enabled, team auto host enabled, on your twitch, the "My Streamer Shelf" set to team members, and team logo with a link to "Chaotic Space" in your Twitch panels.
It is another thing I did not like. I was not a fan of it the most when I first signed up to Chaotic space. My streamer shelf bit, I didn't mind but having chaotic space as the team. It bugs me since. I like to stream on different twitch teams since I did this before joining the team. And adding chaotic space to my twitch panel when my stream team shows the twitch team: the Chaotic space. It just feels intrusive to me, personally.
Final thoughts
So, the more I stay in a Chaotic space, the more I realize I don't want to be on this team but want to go back to my old team: The Anime club. At least there I was happy on a team, and it wasn't anything like chaotic space, but this was back before discord servers took off.
I think I will probably leave Chaotic space on my birthday. I guess the poor first impression I got ruined the twitch team: chaotic space, for me. I don't like being on this team. If I don't want a team, I have no reason to be active, and I have no reason to be busy in the twitch team.
So hey, whoever manages the chaotic space twitter, you did a good job. And I now know if another twitch stream team follows me and unfollows. I'm best to block that account for the future.
Well, that was a post I wanted to make for a while, but I did it. That's all for now. Working on a game and doing stuff is wild, but I will give it a few months to see how I feel about this team.