Ah, November. We made it to the second to last month of this cursed year. Look like things are still getting worse, and the case for the virus seems to start going back up. And now we have everyone voting or being an asshole out in the streets.
But I suppose there have been getting better and worse at the same time. But I guess that is something everyone knows. I will talk about what I plan to do or did from October to November.
I will start with the things I have done or can remember and go from there. The things I have done will be first, then things I plan to do will be second.
I have started listening to kpop songs.
I have listened to a few kpopesque songs. It was never anything like BTS or such until someone shared this: [MV] 케이윌(K.will) – 이러지마 제발 (Please don't…) in an elsword raid server. Something about this song hits hard. It is a sad song. That is how I see it.
I will not say I watched [MV] 케이윌(K.will) – 이러지마 제발 (Please don't…) on Twitter. I rather not deal with the kpop trolls that like to reply with face cams. Would I say I am into kpop? Sure. I love the songs I heard so far. Would I say I am a kpop fanboy? No, not even at that point yet to say I am a fan, Though I do have my reasons.
I watched/listened to this: [MV] Deja Vu (Japanese Ver.) – King's Raid X Dreamcatcher MV (Moving Illustration) While there is a Korean version (I think?) I have yet to give it a listen. But from the comments, the Japanese version is more emotional from what I have seen.
SuSu / Wind7sisters told me about this song: Black Pink – ice cream. It is a very lewd song. I like. Another track I will add to my music list. Could I call that a kpop song? I am not sure.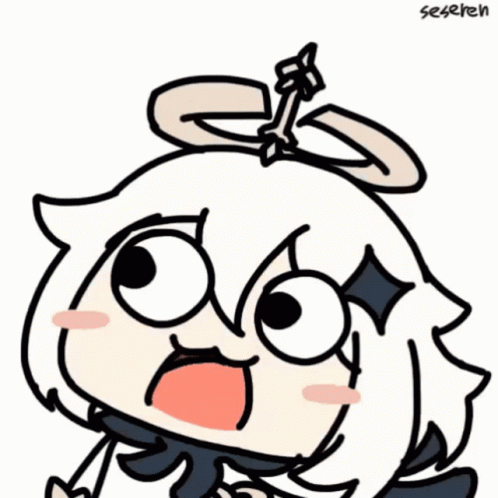 If you give me a kpop song, I will listen to it. They sound great to me. I have thought about joining the kpop community on Twitter, but something is telling me not to join it. Maybe one day.
I started cleaning up my blog.
I took New Lune advice on removing dead links and updating my pages. I have to update a few more pages and a ton of blog posts. But I have been spending the day updating old links.
I noticed that my site started gaining new viewers, and a lot of my old posts started to get seen. I have also been removing empty tags or updating them so they could get found in the WordPress.com reader tag system.
But because of this, I gain like 20 views a day. I know it is not a lot, but for someone who gets like 5 to 7 viewers or less a day, this is a milestone for me. I am proud of it. But I have thank New Lune and Lifesfinewhine. They have great tips for new bloggers or repost old posts that are super helpful.
I left Onychaos twitter behind.
I made a post about this, which you can read here about it: my plans for onychaos Twitter. But it boils down to a few things 1) I am not happy using that account at the moment and felt it was better to leave the Twitter account temporarily. It might be a permanent move, but I am not sure.
2) There are people there to talk to, but they give off the energy that they do not want to speak to me, or they are super busy, and there is no one to chat, granted most of the followers there only tweet me but rarely voice call.
3) The account does not feel like me anymore. It is still weird, but I do not feel like myself when I use it. I guess that part of me died and wants nothing to do with the account. The Twitter account feels like a part of me that was alive but has long since died then, and if anything, my friends built that Twitter account. They made onychaos what it is, and I want something I can say I made that!
Will I go back to onychaos in 2021? Probably, probably not. OnyChaos may be an archive of a past I once had, a reminder to remember what is worth remembering but never looking back.
I have no plans to abandon my Twitter. Only when my friends boil down to automated tweets, is when I will leave Onychaos for good. And there is one friend that controls the fate of this account.
I started using my new Twitter account: ChaosImpact_. Here you will find me on my new Twitter account. It has been pretty nice. If you want to follow me, you can.
Started streaming again on twitch
Coming back from a silly break of not streaming games, I got back into the swing of things with streaming. It has been fun, and I figured I might as well Livestream while I can do so, with everything going on with the world.
I have been streaming spelunky and genshin impact. I have not tried to stream other games yet, but I will start streaming other games and see how that goes. I would love to Livestream Skyrim SE, elsword, and old games one day but again, have to see what happens.
Doing RPGs may not be a thing anymore on my twitch channel, but I will do games I want to do. And that is going to be a fun thing to do all over again.
My Twitch: https://www.twitch.tv/chaosony
Made a brand new discord server
So, I created a brand new discord server. My discord server will be different. I will let certain people into the server, based on my experience with the person. So some people may not get in.
I will let some people in, not inactive people. The purpose of this server is to be a small friend group server or make it private to a few users. And some people probably will not be let into the server.
This server will be the one I will not delete, but I will have mods to watch the server if I ever feel depressed or suicidal, so I do not end up erasing or deleting stuff if I have others watching it as well.
The link to my discord is in my main menu bar, sidebar. If you want a link, look no further. https://discord.gg/zvyu9GW or the discord id code is zvyu9GW. Join my new server, but bet you won't.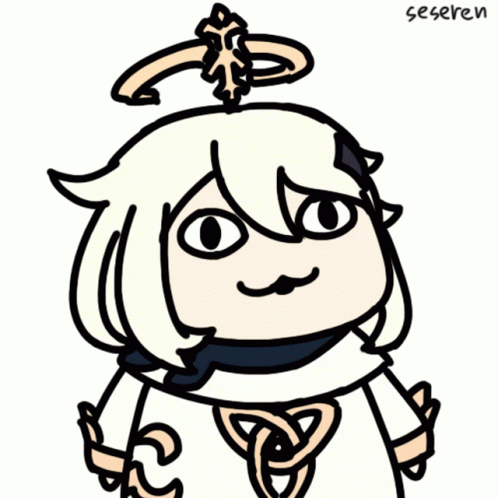 Been talking to SuSu or wind7sisters
I have been talking to SuSu and playing games with her and her boyfriend. It has been fun to catch up with her and play games with her. Man, It was crazy to think this is not a dream.
I suppose I would not be talking to her had I decided against making the post in the first place. I guess the other timeline is, if I did not make that post, I probably would be wondering if she still hates me, and she would go on about her life.
I am very thankful that SuSu saw this post: Looking back on some things. I had figured it would never get seen by anyone other than one person on Facebook (Anne) and my Twitter followers.
I learned that sometimes it is best to say what you want to say and not be held back by the cause of fear. You will never know what results it could yield or what could happen. I took a chance, worried that some roleplayers would give me problems, but that did not happen. Instead, I have a wonderful best friend back in my life, and it is a good feeling.
If you somehow find this post, SuSu. / owo / hi there.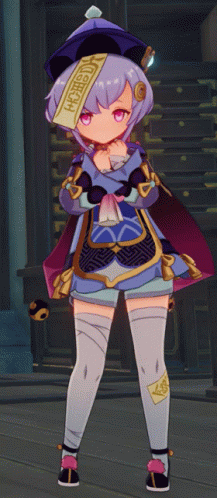 I started learning to become a self-made chef.
I have been making meals and dinner daily and, most of my meals are filling. From pork n beans to rice. From baked chicken to Fried chicken. I even made fish. I know how to prepare food and cook it where it is good. I can cook a good number of things.
If it is something new, I will try my hand at cooking it, and I will learn to cook it till it is edible and not burnt. I hate cooking bacon. It is a pain to deal with it. If I cook bacon, it will be edible, at least. >.>
Thanksgiving coming up, I will probably have to make a big dinner for thanksgiving. I know how to cook everything else except the stuffing for the turkey. But I will see what will happen.
I post what I cook to my Instagram, which I will link here for you: Ony (@onychaos) – Instagram photos and videos.
I fell into the Vtuber rabbit hole.
I remember a few years back when I saw the first vtuber ad of Kizuna AI on youtube. It was weird, crazy, and seem dumb at the time. I thought it was AI made for a youtube ad but little did I know it was a vtuber. I would watch the ads later on, but that was my extent of watching vtubers before a few years later, I saw clips of vtubers take off playing Minecraft and Grand theft Auto 5. And I would watch those clips and find them funny. It is not until 2020 came where I started to fall in love with the Vtubers content.
It is funny, wholesome, Ignoring the Vtuber who made a racist joke covered by Omni: https://youtu.be/HWW65F_ryqQ, and great to watch. I felt 2020 was the best year for Vtubers to take off. Everyone stuck at home, with nothing to do but work or head home.
The Vtubers bring in a ray of hope, at though, dim. It is a ray of hope that we need. And I am glad they got big. I have some favorite vtubers already: Inugami Korone, Gawr Gura, Nyatasha Nyanners, Artemis of the Blue, and Amano Pikamee.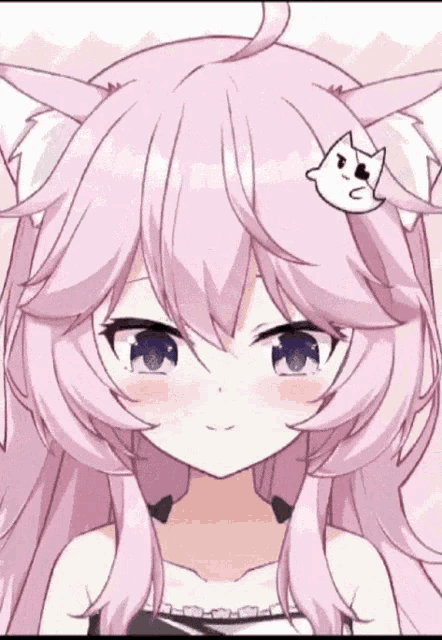 They are cute, funny, and worth checking out their content. It is good stuff from what I see from the highlights. And no, not counting the highlights that last less than a min.
Been doing more elsword raids
I have been hanging out in the unofficial elsword raid server, Operation: Aurora. Been using the server to join a raid, even though the admins seem shitty at enforcing the rules they made.
When trying to join a party, some users are assholes to others in general or raid forming. But that can be a post for it later. I have been getting into raid more often, and it has been nice granted, some of the raid parties have been bad or fail cause people to mess up.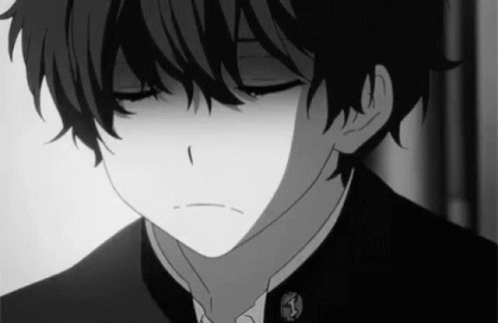 But overall, it has gone well. The Elsword Operation: Aurora mods need to enforce their rules, I can not call the server a friendly place if you let assholes or toxic players ruin other players experience, but that is my two cents.
https://twitter.com/Chaosimpact_/status/1324020310010744832
Joined a Sonic The Hedgehog 3 & Knuckles Bingo race
So, it sounds stupid, and it is. To play bingo with a game is silly, but there is no limit on what you can do. It is pretty simple. It is bingo, but with a Sonic game. Our friend, HyperSonic7701, made the bingo board. It is pretty much doing a speedrun race but with bingo.
I had a crazy Idea I would give to have to think about giving to hyperSonic7701. I am unsure if I should, but it is not like it would get used. If anything, it would get shot down before the idea can go anywhere.
The idea is silly, but it goes as follows, once you get your bingo or bingos, you need to beat the game to finish your board. It is a silly idea, and It is not going to get used, lol. I will save this idea for my fan game, which I need to work on soon.
But I love Sonic The Hedgehog 3 & Knuckles Bingo. Here is a vod of our race: Sonic The Hedgehog 3 & Knuckles bingo with Ice, Mastakirby, and HyperSonic7701, and me getting a blackout by clearing the board.
Been trying to get back to being fit
Getting fit has not been easy when you have an uncle who wants you to have his food because he does not eat that much and a grandmother who eats late. But I have been changing that. I am getting back into the groove of eating two meals, fasting, and laying off the junk food. My sleep schedule is off track because of them and other things.
I can hope I can get back to 250Ibs or lower. That is still my plan to be fit and healthy. I will report back in a few months and show progress if, any.
Updating all my posts, categories, and tags
It is a long process and looking at 247 posts (248, if we count this post), It will be long but worth the effort. My posts will show up in search engines and WordPress.com readers. Although, some of my older posts have stopped showing up in the reader, and I hear I have to repost my old posts for them to show up in the reader.
If it comes to that, I will do it. As the header suggests, I will be updating posts, categories, and tags. I will go back and fix any grammar problems in my older posts, and that could take a week or longer, but it will be worth it.
I noticed that Twitter hides bet account as spam.
Twitter has been hiding bet account as if she is spam or a bot. It is weird, even when I like her posts, Twitter unlikes for no reason. It is annoying that it is just with her account.
I stopped taking things at face value.
Taking things at face value is a bad habit and can cause issues or disappointment. I have begun to stop doing that whenever I see something or told something. I will be somewhat less disappointed, at least.
Now time for things I plan to do.
Plans on catching up with Bet
She said she wants to catch up with me soon, and I am not sure when it will happen. I take it with a grain of salt if it does not happen, I do not know if she plans to catch up in a call or do it by tweets, but I have to assume it will be by tweets. She knows where to find me if she wants to catch up.
I am not going to bug her anymore about when she wants to catch up since I did that for seven months. If she wants to, she can message me or tweet. The ball is in her court.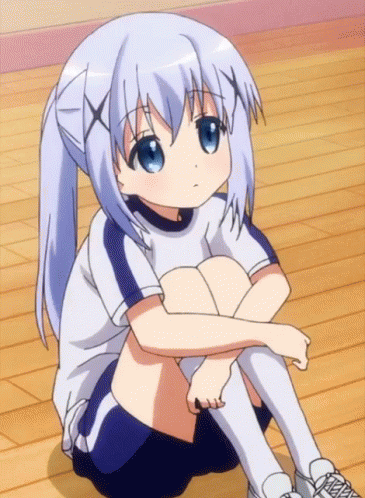 Plans to play games with pippiminafowell, AutobotODST, and ShinyFelyne
There is a plan to play some games before the switch reaches the end of its life with pippiminafowell (mainly) and bring AutobotODST and ShinyFelyne to have fun. If this plan falls through, I probably will not ask again or ask friends who I play with daily.
It is not high on the list of things since I play with AutobotODST, SuSu, her BF, and ShinyFelyne already. But if nothing comes of it, I will not ask pippiminafowell. We do not call anymore. I will assume we are not going to play off from the start. But I will wait and see what happens, hopefully before the switch reaches the end of its life.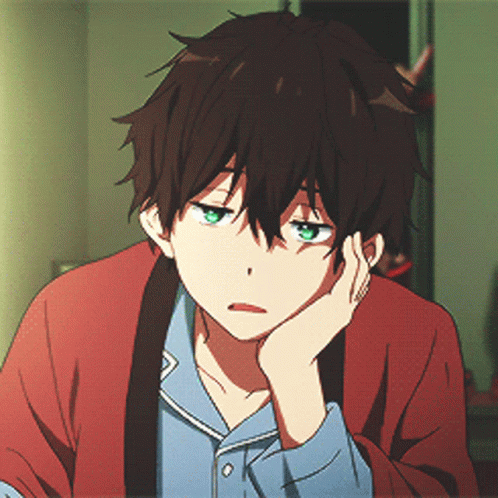 Work on my Sonic fangame
I have been putting it off for too long, and I think it is time to put it in motion. I will get the stage layout done then make the objects later. I will start making a level. I want to get some stages done so I can make the objects.
I want to try to get a demo out by the end of the year, so that is my goal. To get as much as I can complete and release a new demo. That is, assuming nothing comes up or happens.
If I can get levels done, I can work on other game features, one of the features, unlocking extra content by using my romhack. But we will see what will happen later on.
Roadmap: https://trello.com/b/u5tblqYK/prototype-untitled-sonic-fan-game-working-title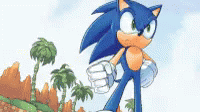 post more content that I like
I will start posting things I like. It is my blog. I want to post reviews, shoutouts to users, progress on games, and more. I will expand on this, and it will be great. I do not know if people would like it, but I will try it, and putting my posts in a queue to go live on a date makes life easy.
I have a lot I want to write about, and I can not wait to do so.
I want to watch anime again.
I want to get back to watching anime. I used to watch Miss Kobayashi's Dragon Maid and SwordArtOnline with DeadKev19, and I used to watch Keijo with Zomb1esmasher14, then we stopped watching anime together. If I watch anime with someone, it will be with close friends.
There is a lot of anime I need to re-watch and catch up on by myself or with friends but mainly by myself. Rather not wait on someone who does not want to watch or give up halfway through.
I am going to give this three week.
I will ask Anne if she is still planning on playing elsword, but I will see what will happen.
She may or may not answer. Although, her answer will decide the fate of the guild, if the guild didn't go inactive.
And that is it. Here is a big update, like super big. Very wordy, this post is.