So I wanted to talk about HellTaker. This fun indie game that is free on steam. It's a tile based puzzle game with a little of a visual novel on the side.
The story is pretty much, the main hero had a dream of having a demon girl harem. Waking up from this dream, the main character goes down to hell to make this dream come true, as it may cost him his life doing so. But no danger will turn our hero away, if it means a demon harem can happen.
And after that, the game kicks off. And now, you're in hell trying to make a demon harem or die trying. And yes, it's the run of the mill games, where you try to build an harem. But I think here, it kinda works? It's wholesome, although, others may not agree.
Once the game starts, you are playing a tile based puzzle game. You get a set number of moves, X being your final move before you die. The game makes you think about your moves.
you have enemies and rocks that can be pushed but cost a move to do so. It's a neat idea, and if you never played a tile puzzle game.. It may be a fun time for you. It's anything but easy but you will learn along the way.
In later levels, you'll have locked doors that need a key, and traps that you need to avoid /or can't avoid. Traps take away 2 moves, it's here you have to plan your route way and be flawless if you want to win.
Poor play / careless play is rewarded with death. Try your best to plan your path and use moves, if needed. Trial and error is the name of the game in later levels.
If the level is too hard, you can skip it but it will ruin the experience for you, as a player. You won't get the full experience, if you were to skip it. But again, the option to skip is there, if you wish to move on.
Your main goal is to clear a path in hell to the demon girl(s) to get them them to join your harem. This is where it becomes a mini Visual Novel or VN for short, where you must pick the right option.
Or death is your prize for picking the wrong choice. You will restart the stage on bad end.
But the game is hard but fair. It will challenge you, make you really think, plan ahead in this game. Can I recommend this game to anyone? It depends. Are you into tile based puzzle games or want to try one out? Then HellTaker could be for you.
It has great music by Mittsies. A fun concept, and best of all, it's free on steam. Get HellTaker It will be worth your while. I can say from my experience, I have been enjoying this game. it's hard but I been having a hell of a time with this game. (I'm not sorry for that pun. :3)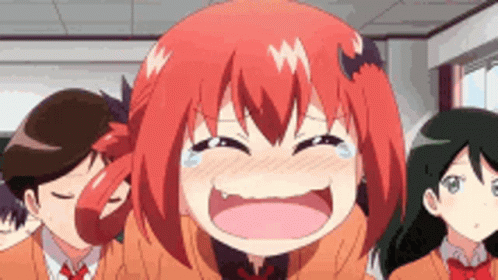 I had this in draft but never had time to blog about HellTaker, untill now. hope you enjoy the post. Had fun making it. I will see you next time.