So, 2020 has been a awful year. Twitter has been dead. So, I been spending all my time on YouTube, WordPress, Elsword, cooking, and streaming. And I was tagged on WordPress by another blogger named a geeky gal
And now, I am in a blog list now, lol. I saw I was in a blog list from this blog site that looks cool called crowsworldofanime and seems I am marked under as a anime blog. That's pretty awesome to see.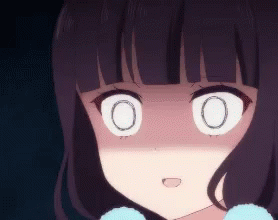 My blog has started to pick up speed once I finally understood what tags I needed to use and categories I needed, because since then, my blog posts have been getting more spotlight aside from my Pangya posts
And I am quite honored to be noticed, and even moreso, mentioned in someone's blog post. It's a huge honor to me. I feel special since I figured at first that there was only spam accounts and no one on WordPress expect for big gaming news / blogs.
But over time I learned that was not the case. There is just a lot of spam accounts, inactive accounts that bury or hide users who are active in tag search / normal search.
Got off track but I don't see myself as a anime blog but I could be one. I mean, Elsword is anime, so… why not. lol. But thank you for adding me to your list of cool blogs. It's a honor and A surprise, to be sure, but a welcome one, crowsworldofanime.
It's interesting that people like my posts of me just blogging. It's always a great feeling when someone likes one of my dumb posts.. Even if they don't read my posts, it's still a nice feeling. :3
I have been blogging more, and I want to keep this train going cause what else am I going to do on Twitter besides tweet to the void…? lol Well, that's all. See you later.