So, It's time I give Sonic 3D in 2D A second go. After my first impression of the game was very not all too good. I did not like the game. You can read up on my first impressions here: Sonic The Hedgehog 3D in 2D
So, why am I playing this game again? The game got a number of updates which has fixed some things and I want to give this game a another chance. I doubt I will get all emeralds but I will try to get all the emeralds
If I had not watched MastaKirby's stream, I would probably would have tried to get all the emeralds in Sonic 3D In 2D but since MastaKirby unlocked all the characters? I don't have a reason to beat Sonic 2D in 3D with everyone, just Sonic.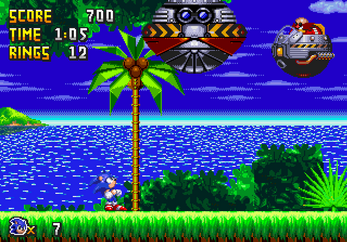 So, when will this stream happen? Probably around 7 Am on Wednesday or whenever this post goes live, If I am free. I will be using the newest version of the fangame, and taking notes of bugs that I find and tell the dev about them for the blog post. I will blog about the bugs as well.
But, should be interesting? I am not too hopeful that my impression of the game has changed, if anything, it may be worse. But time will tell. I am in a better state of mind or at least in a better mindset.
That's all I wanted to say. :3