Going to put Hyperdimension Neptunia ReBirth1 on a break for a week or so. That means there will be no Hyperdimension Neptunia ReBirth1 streams after the next one. Mainly because I need to work on my game, and do some elsword farming. Also putting Duck Game on hold.
So, for this stream, I want to try to make it longer than 2 hours. There will still be farming, and I'm sure that 1 hour or more will be focused on farming exp and doing quests in dungeons. I think I will plan on crafting gear or getting the items needed to make the gear.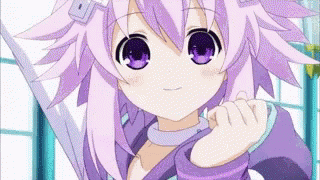 There won't be any plot going forward in the next stream, since I need to be stronger than my current level. I will aim to stream for at least 3 hours. Or maybe more, if I am free during the night. If it is during 7 AM, it could be a 6 or 7 hour stream.
But, hey. If you want to watch my stream live, you can go here to my twitch channel linked below.
My channel: https://twitch.tv/chaosony
Here is my Twitter for streams or youtube videos: https://twitter.com/Chaosimpact_
Update: Streaming now.